Travel Information
Travellers are stongly advised to visit FCDO travel advice page for the latest updated details. Click on the essential travel information link at the bottom of this page. Then go to the relevant country for which you require information.
Opening Hours
Our opening hours are Monday to Saturday - 9a.m until 5.30 p.m
You can also contact us on our normal telephone number 0121 561 2331,  get in touch by e-mailing us using courtesybla@aol.co.uk ,  or the contact form on this site.
As your payment becomes due it would be greatly appreciated if this can be made via BACS as per the information on your invoice.
All Holiday Destinations & Package Holidays Available
Book your holiday with Courtesy Travel and you can enjoy new experiences or indulge in magical relaxation with your family and friends.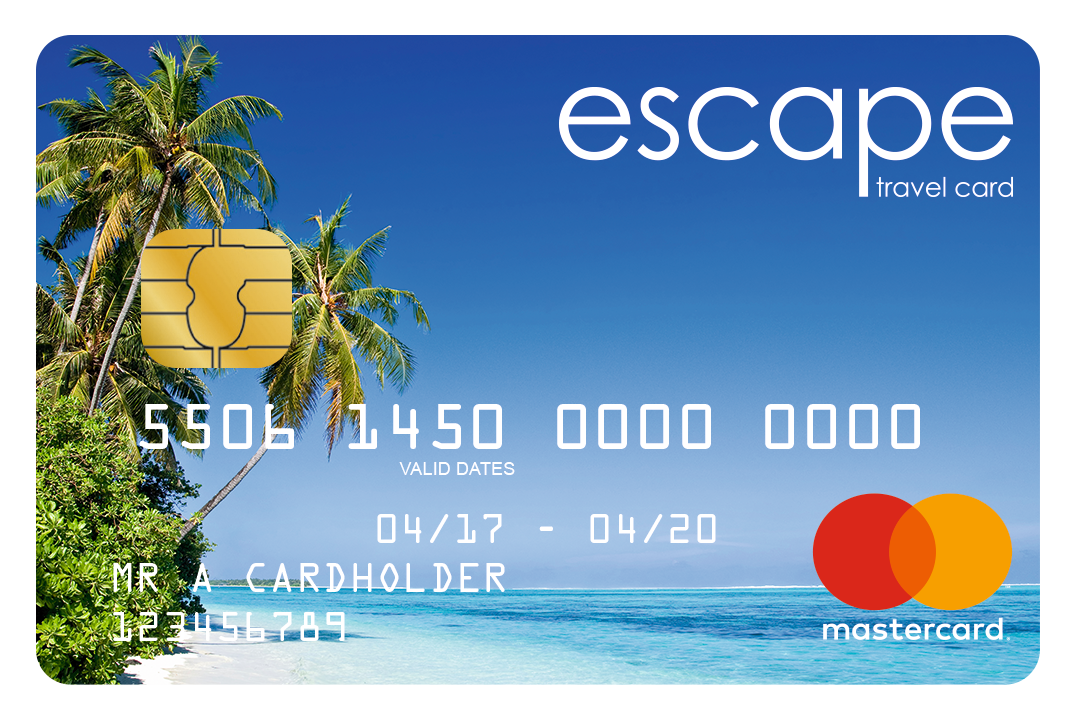 Escape Travel Card
The Escape Travel Money Prepaid MasterCard® Card is the simple, safe and cost effective way to manage your spending money whilst you're abroad.
Competitive foreign exchange prices
FREE to make purchases abroad
FREE* overseas ATM withdrawals on withdrawals over £100
Spend unused money in the UK without having to convert back again
Free when you load £100 or more in first 30 days
24/7 lost and stolen helpline
Add a companion card to enable you to share money and provide added security
Re-use the card for future holidays – valid for 3 years
*When you use your Prepaid Card at an ATM in the UK, you may be subject to applicable fees, surcharge rules and regulations of the relevant ATM operator, or other financial institution or association. You should be advised before you confirm the transaction.